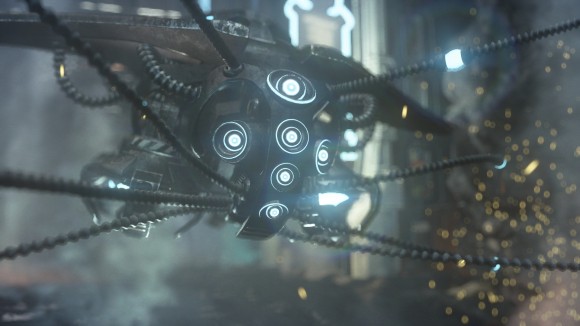 Continuarea binecunoscutei serii de benchmark-uri grafice de la Futuremark a fost prezentata de curand, iar acum avem mai mult detalii pe care le putem impartasi cu voi. Data lansarii nu este batuta in cuie, dar se invarte undeva dupa aparitia pe piata a Windows 8, in toamna acestui an.
Noua versiune, al carei nume nu a fost inca stabilit, se va folosi de o noua facilitate introdusa in DirectX11, si anume Feature Levels. Aceasta permite detectarea in momentul executarii programului a versiunii de DirectX suportata de hardware-ul pe care ruleaza, de la DirectX 9 pana la DirectX 11.1. Noul 3DMark va fi disponibil pentru toate PC-urile, notebook-urile si tablete (x86 presupun) ce ruleaza Windows Vista, Windows 7 sau Windows 8.
Ca urmare, spre deosebire de 3DMark 11 sau Vantage, vom putea obtine scoruri si pe generatii mai vechi de hardware, desi randarea nu va fi identica. Acolo unde va fi posibil, aceasta se va face folosind ultimele tehnologii disponibile, precum tesselation, light scattering, simularea avansata a fluidelor ori ambient occlusion. In final, va propun sa urmariti o scurta parte din noul 3DMark, alaturi de descrierea artistica pe care cei de la Futuremark au compus-o:
In the trade town of Scarport, buildings cling to canyon walls above canals of lava and provide shelter from the toxic volcanic atmosphere. Gaudy neon signs flicker as steam rises from the molten rivers running beneath the town. A trader walks along ledges carved from the volcanic rock, smoke swirling around her flowing cloak. Her robotic sentinels keep watch, but what dangers lie hidden in the shadows?