Overclocking quick test

Obviously, we could not talk about the launch of a new generation of Intel CPU's without taking a quick jab at overclocking. This is the moment of the launch when we have a nice surprise, a surprise that will most likely turn 8600K into the favorite CPU for many PC users. If our 8700K was able to run stable at 5GHz with a voltage of 1.35v, running Cinebench to 5.1GHz with 1.4v, and PiFast at 5.2GHz with 1.4v, the little Core i5 behaved a bit better.
We started from a stable clock (in all our tests) of 5.1GHz, with a voltage of 1.35vm and we reached 5.2GHz for Cinebench (1.36v) and 5.3GHz for PiFast (1.38v), using our old Noctua NH-D15, with the stock fan, in a high ambient temperature environment, without delid or any special TIM (we use Arctic MX-4 in our reviews).
Of course, the experience we had overclocking a single CPU does not mean all Core i5 8600K CPU's can run 24/7 at 5.1GHz. However, a second sample of Core i5 8600K ran stable at 5GHz with 1.35v, and all the talks we had with other colleagues in the industry indicate that most 8600K will run stable at 4.9 – 5GHz with acceptable voltage. This means that 5GHz in everyday use, for a processor equipped with 6 cores, cooled on the air, has just become a reality!

Prime 95 – Intel Core i5 8600K – 5100MHz – 1.34v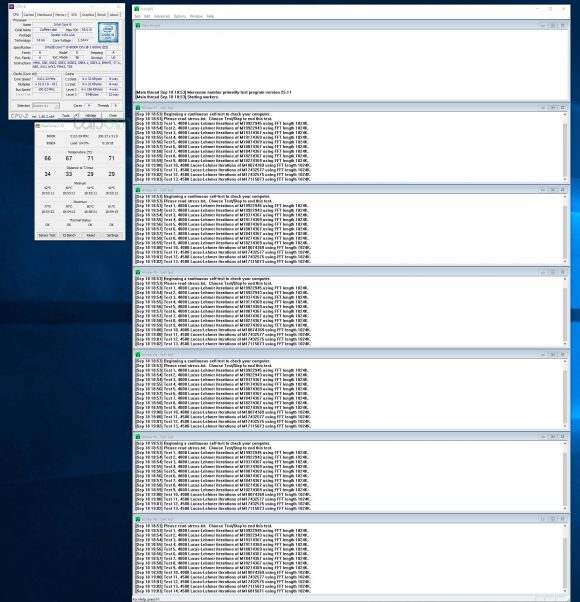 Cinebench – Intel Core i5 8600K – 5200MHz – 1.36v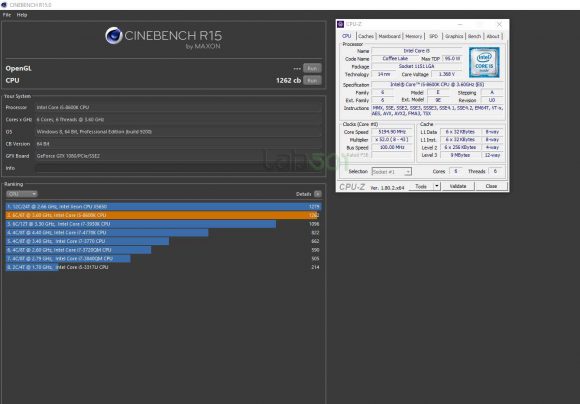 SuperPi 1M – Intel Core i5 8600K – 5300MHz – 1.38v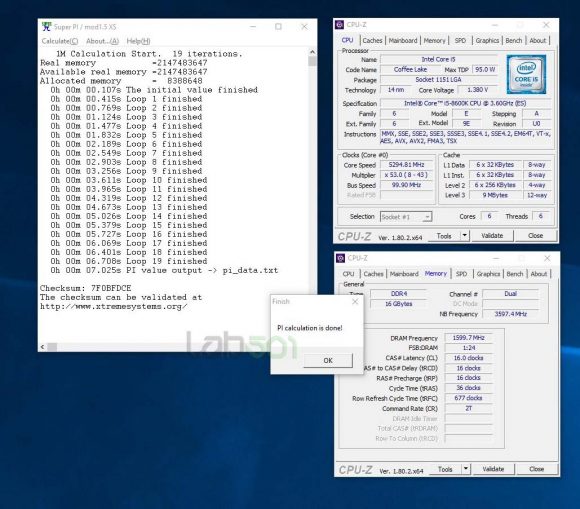 PiFast – Intel Core i5 8600K – 5300MHz – 1.38v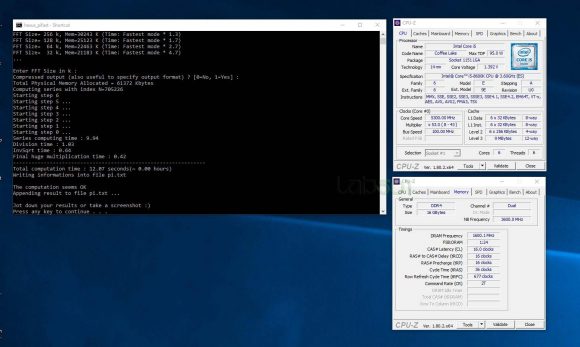 Prime 95 – Intel Core i7 8700K – 5000MHz – 1.35v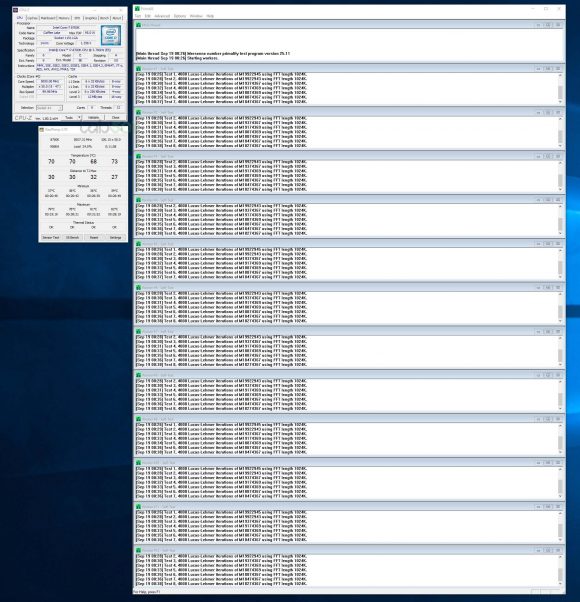 Cinebench – Intel Core i7 8700K – 5100MHz – 1.4v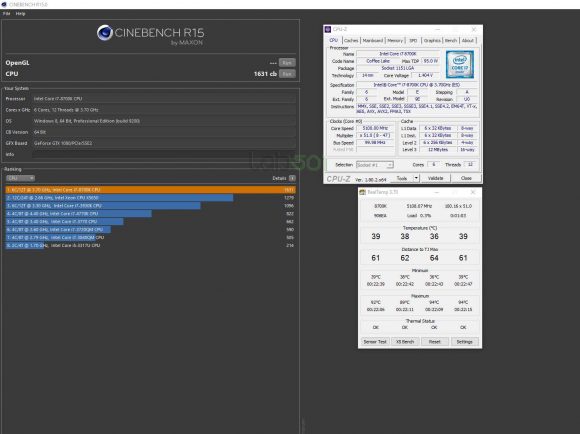 SuperPi 1M – Intel Core i7 8700K – 5200MHz – 1.4v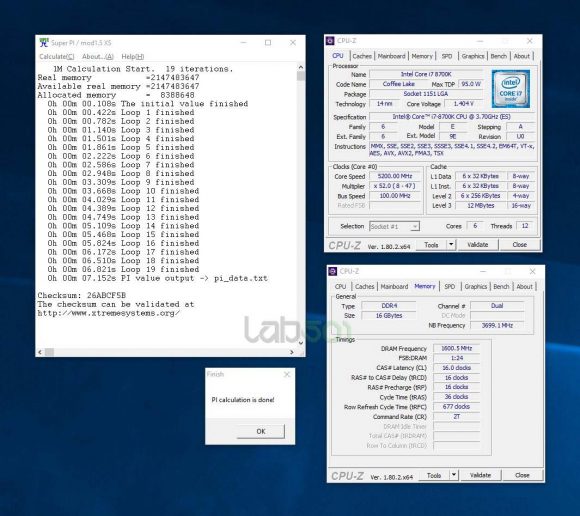 PiFast – Intel Core i7 8700K – 5200MHz – 1.4v