Analiza exterioara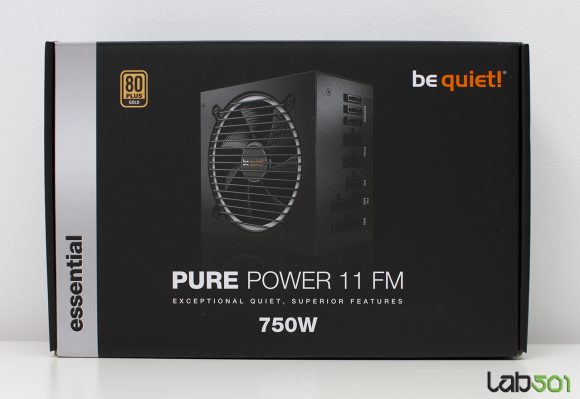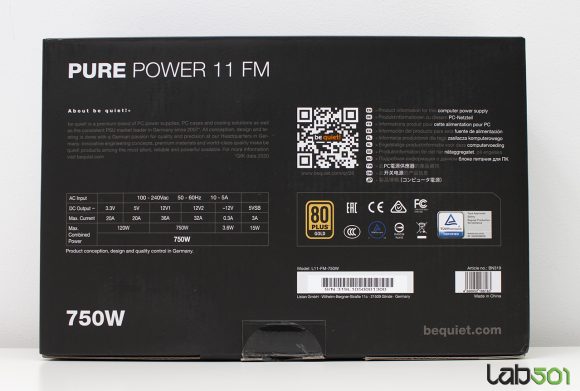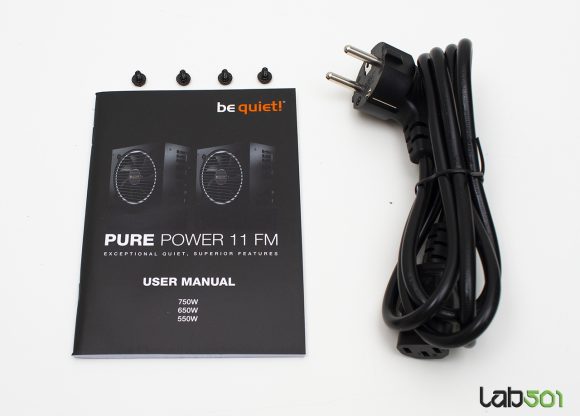 Ambalajul sursei Be Quiet! Pure Power 11 FM 750W respecta cromatica monocroma specifica brand-ului, aceasta fiind livrata intr-o cutie neagra – certificarea de eficienta 80PLUS Gold si logo-ul ies in evidenta. In afara de sursa, in pachet gasim manualul, cablul de alimentare, cateva suruburi si cablurile modulare. Carcasa sursei pastreaza linia monocroma a ambalajului, in timp ce logo-ul "be quiet!" in relief impreuna cu eticheta specificatiilor, ofera ceva mai mult dinamism. Pe partea din spate a sursei gasim conectorul de alimentare ATX, precum si butonul de pornit / oprit.
Be Quiet! Pure Power 11 FM 750W are cabluri modulare, iar repartitia si lungimea cablurilor o puteti vedea in tabelele de mai jos:

Descriere
Cabluri
Conectori
Lungime
ATX conector
1
1
550mm
EPS / ATX12V
2
1+1
600mm
PCI-Express
2
2 + 2
500mm + 150mm
SATA
2
3 + 4
500mm + 150mm + 150mm
500mm + 150mm + 150mm + 150mm
Molex + SATA
1
2S + 2M + 1FDD
500mm + 150mm + 150mm + 150mm + 150mm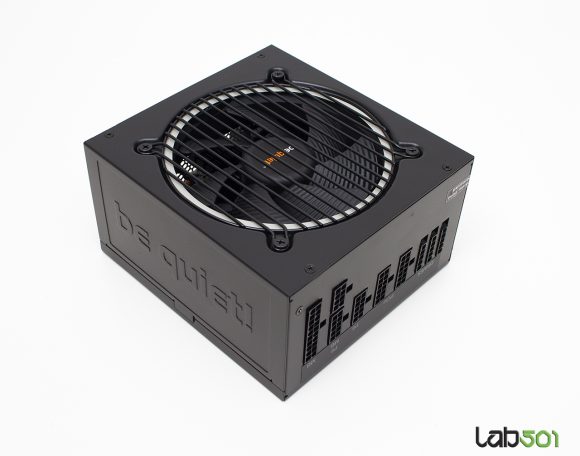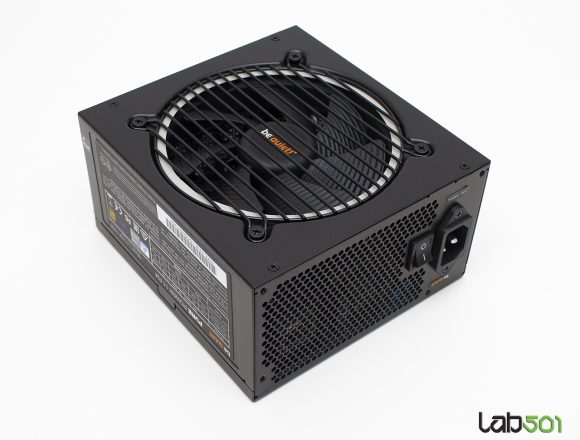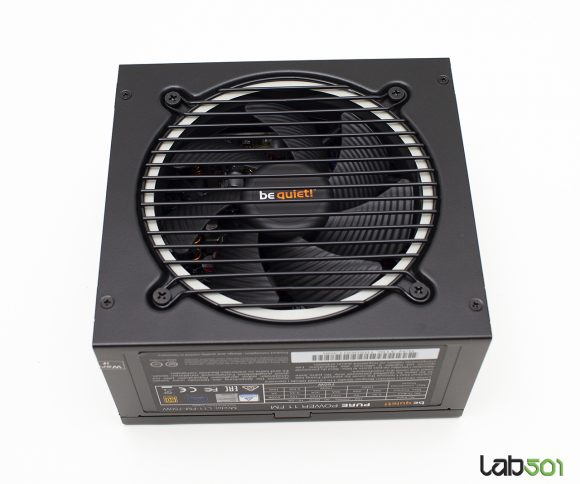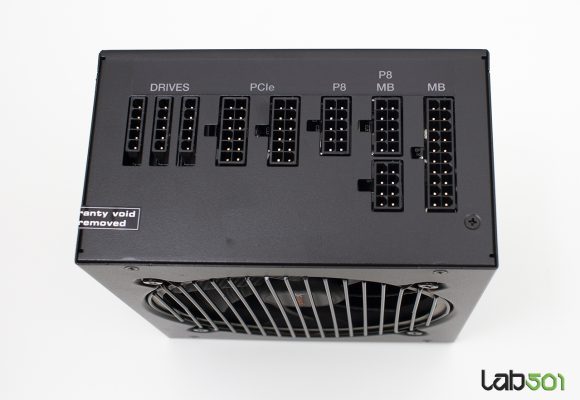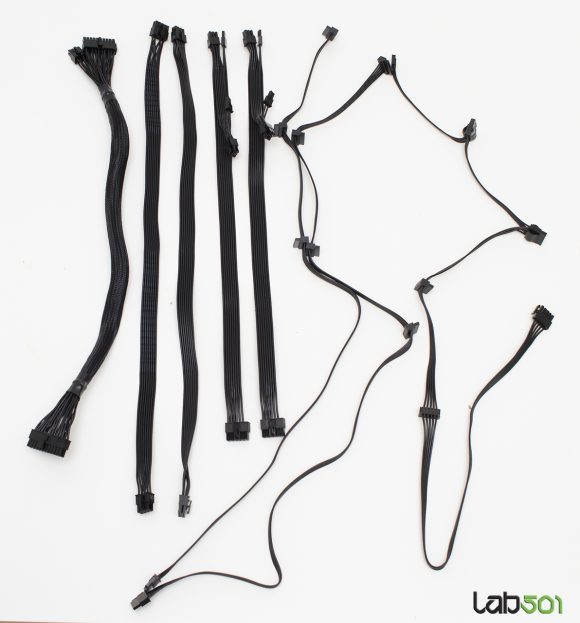 Pe una din lateralele sursei putem gasi eticheta cu specificatiile electrice – linia de +12v are o configuratie dual-rail, putand furniza un maximum de 36A, respectiv 32A, impreuna putand livra intreaga putere a sursei, adica 750W. Rail-urile de +3.3 si +5v sunt derivate DC-to-DC din +12v fiind cotate la un maximum de 20A fiecare, impreuna putand livra un maxim de 120W, fiind mai mult decat suficiente tinand cont de faptul ca in sistemele moderne principalii consumatori se alimenteaza de la +12v.