Cele mai recente articole


Nvidia GTX 275 vs ATI Radeon 4890

Concurs lab501: castiga un Sapphire 4870X2 Atomic !

Mushkin Enhanced, un producator renumit pentru produsele sale dedicate entuziastilor a lansat de curand un nou model trichannel apartinand seriei de varf, Redline. Personal consider acest kit o revenire in adevaratul sens al cuvantului. Poate multi dintre voi va intrebati de ce spun asta? Cu totii ne amintim kitul Mushkin Redline 2x1GB XP2-8000 4-5-4-11, echipat […]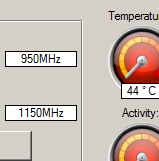 HD 4890 nu e chiar un produs surprinzator, AMD ne-a tot "amenintat" cu el inca de acum cateva luni. RV770 are tot 800 SP si este tot pe 55nm ca si RV770.

A-Data 3x2GB DDR3 1600 CL8 testat pe Core i7, x58, overclock la peste 2000 Mhz 8-7-8


AMD Dragon to the rescue, AMD, Asus, Dark Knight, Spire Pininfarina.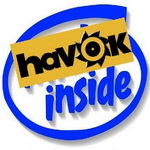 Efectele Havok accelerate pe GPU AMD/ATI – amenintare pentru PhysX?
physx, havok, opencl, larrabee