Cele mai recente articole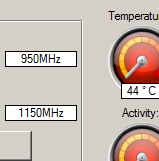 HD 4890 nu e chiar un produs surprinzator, AMD ne-a tot "amenintat" cu el inca de acum cateva luni. RV770 are tot 800 SP si este tot pe 55nm ca si RV770.

A-Data 3x2GB DDR3 1600 CL8 testat pe Core i7, x58, overclock la peste 2000 Mhz 8-7-8


AMD Dragon to the rescue, AMD, Asus, Dark Knight, Spire Pininfarina.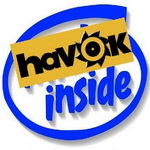 Efectele Havok accelerate pe GPU AMD/ATI – amenintare pentru PhysX?
physx, havok, opencl, larrabee


Apacer DDR3 1333 CL9 – TriChannel de buget

Doamnelor si domnilor, dupa cum puteti vedea astazi am ajuns din nou la subiectul placi video.  Un subiect aprins ca intotdeuna, vesnic nascator de animozitati (pentru fani),  gauri in portofel (pentru cumparatori) si nopti nedormite si mese sarite (pentru mine). Nu cred ca mai trebuie sa va reamintesc cat de dinamic este domeniul IT si […]

Totul despre panourile LCD (Liquid Crystal Display)

Mushkin SSD 128GB Review, Samsung controller, MLC SSD